On – 17 Feb, 2017 By Nunzio Ingrassia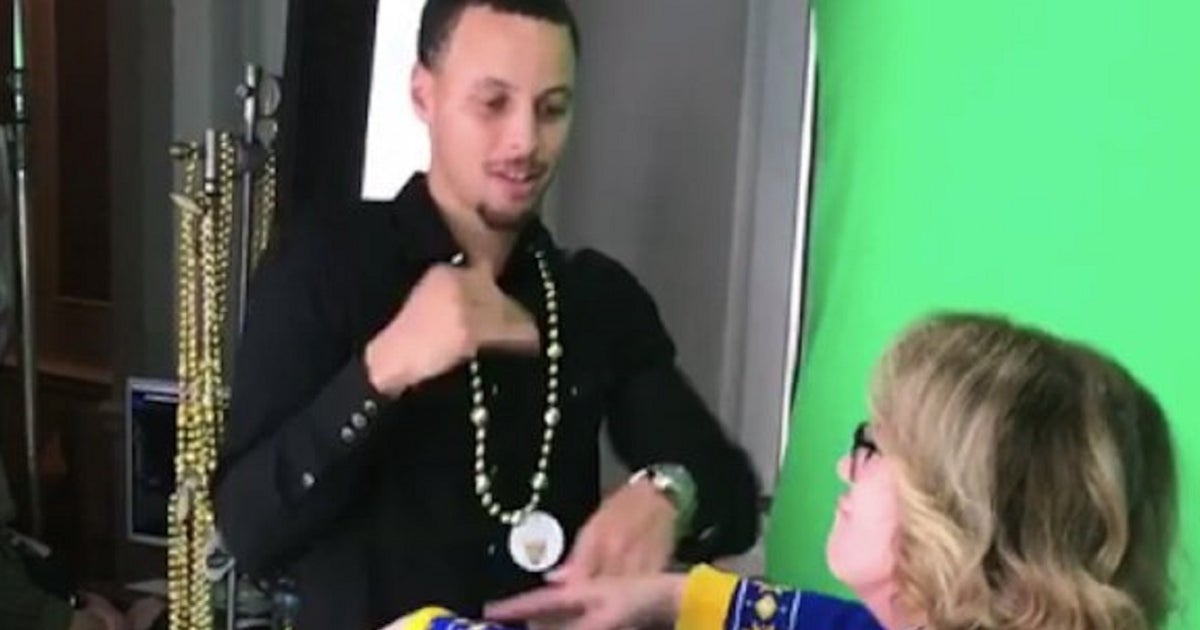 Steph Curry has some pretty slick moves on the court, but he might have met his match off it. The Golden State Warriors star ran into the team's off-the-court star, Robin Schreiber, who's better known as "Dance Cam Mom".
The two took some time to show off their best moves, with Curry doing his best to mirror Schreiber step for step.
https://twitter.com/NBAonTNT/status/832383725019205632
Not too bad, Steph. But Dance Cam Mom might have been taking it easy on you. Remember, this is what put her on the map.
https://twitter.com/BleacherReport/status/804707002970611715
http://www.foxsports.com/nba/story/watch-steph-curry-go-toe-to-toe-with-dance-cam-mom-021617