On – 04 Oct, 2016 By Kevin Ding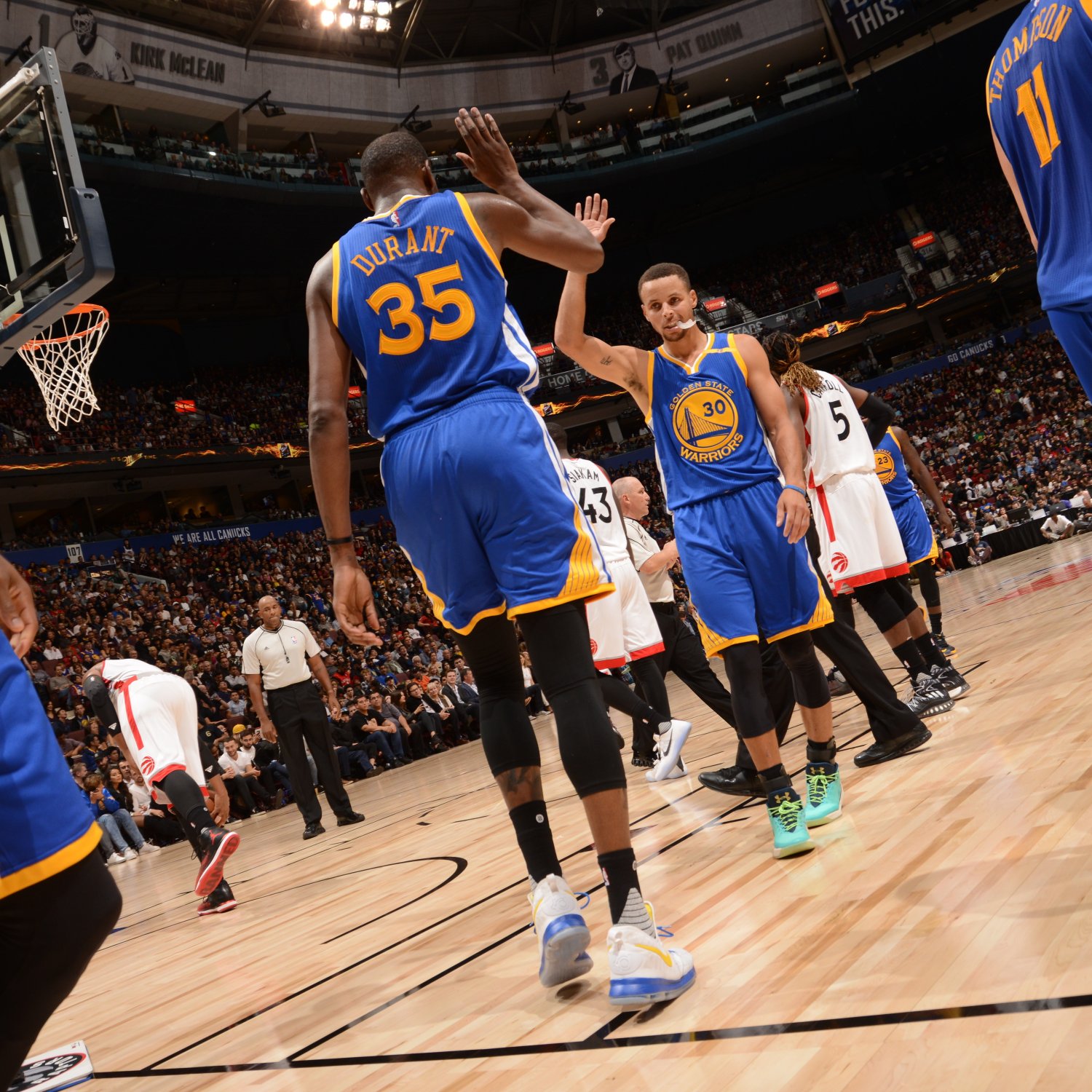 There is a school of thought in the NBA that if you enter the season with a shot at winning the championship, that's all you can ask for.
As Kevin Durant will tell you, however, not every championship opportunity is the same as another.
Nevertheless, what follows is a list of 10 teams that have some chance. It might take an injury to Durant, Stephen Curry, LeBron James and Kyrie Irving for certain teams to have much chance, but the following 10 are at least in a place where they can dream.
The other 20 teams we've listed in our previous training-camp previews—kindly referred to as the bronze (bottom) and silver (middle) tiers of the NBA in this Olympic year—can't even rightly dream.
So these 10 teams are as good as gold entering the season, even if there will only be two on that final platform at the end.
GOLD MEDAL TIER
10. Oklahoma City Thunder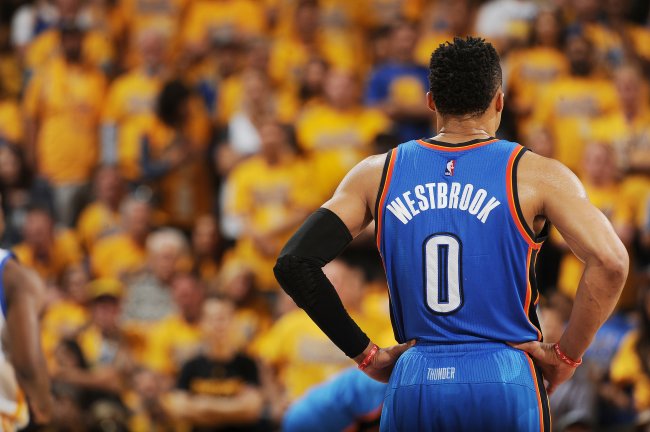 Noah Graham/Getty Images
What's going on here?
The default sentiment is that Durant left Russell Westbrook behind, and that's that for OKC. Such thinking is simplistic and best left to the casual fan, not anyone who understands just how good Steven Adams and Victor Oladipo are at valuable little things that help guys around them. Adams' profile already increased during the 2015-16 playoffs, but with Westbrook as his example, Oladipo can become even more of an all-purpose bulldog in Oklahoma City. This is a nice group of young players who get a version of Westbrook that will be fired up even by Westbrook standards.
What would make this season a success?
Normally, with a lengthy string of deep playoff runs, Thunder fans would be rather spoiled. But with KD gone and expectations lower, a special season may be harder to achieve but easier to come by. Westbrook will have to be unbelievable, but if he can stay healthy and his young teammates expand their games, a playoff appearance is well within the Thunder's reach. Ideally, there would be a matchup against Durant's Warriors with at least one victory in the series, too. That's quite a ways from playing into June, but it's a lot better than becoming a copy of the post-LeBron Cavaliers.
Who's the most interesting player on the team?
The offbeat Adams, 23, is the kind of person who insists he's just a regular guy even when he's doing inspirational things. That's what made it easier for the Thunder to see how Serge Ibaka was kind of the opposite: a guy who thought he was better than he really was. Adams takes pride in subtle, unnoticed excellence, and the Thunder will be a daunting defensive team with him asserting his will more in the paint.
9. Toronto Raptors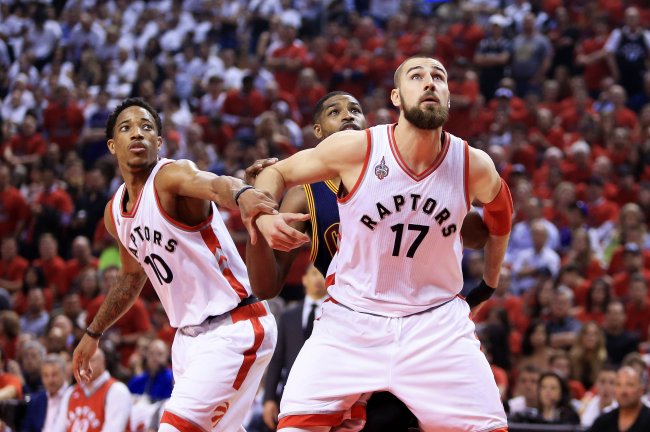 Vaughn Ridley/Getty Images
What's going on here?
It was thrilling last season to have the Raptors in contention for a title. Dropping off this year would be a real downer for Toronto. But in an improved Eastern Conference, the Raptors will need a lot more from Jonas Valanciunas and DeMarre Carroll to keep pace. Rest assured that opposing coaches will plan much better this season to take away DeMar DeRozan's strengths.
What would make this season a success?
Expectations are CN Tower-high after Kyle Lowry and DeRozan gave Toronto two local heroes for the city to host the All-Star Game, then a run to the Eastern Conference Finals…then a pair of gold medals with Team USA (which serve as some small consolation for Team Canada not qualifying for Rio). Nothing short of an NBA Finals appearance would top all of that. It won't be easy, though. Jared Sullinger is here and Bismack Biyombo is not, which threatens to rob Dwane Casey's crew of its defensive identity. Still, the top half of the East is pretty flexible, which should prevent the Raptors from any sort of precipitous slide.
Who's the most interesting player on the team?
Lowry got a lot of face time with the aforementioned star turns in the past year, but his future has been an under-the-radar issue. He can (and pretty obviously will) opt out of his contract after the season. How hard should Lowry go this season when an undersized go-getter such as him could begin to fall off as soon as he hits age 31? How much should he save himself for the playoffs this time? And will the Raptors dig deep into their pockets to retain a player who disappeared for a stretch of the playoffs last year?
8. Boston Celtics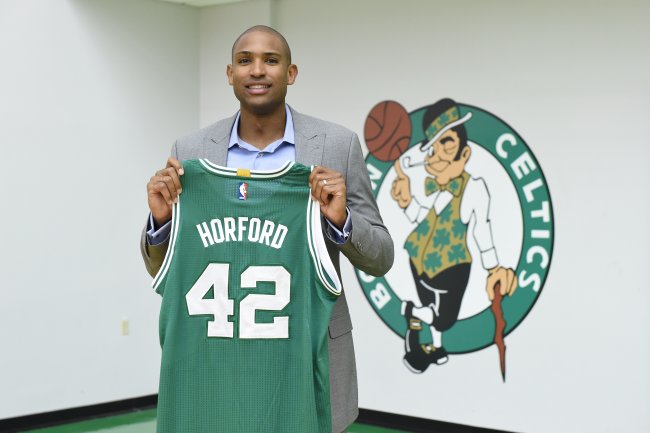 Brian Babineau/Getty Images
What's going on here?
The presumed top contender in the East for Cleveland's throne, general manager Danny Ainge and the Celtics should be awfully proud of where they sit despite so many failed home run swings. Al Horford will indeed make the game easier for his teammates, but many inside the NBA wonder if everyone's roles might be somewhat muddled by how much expectations have risen for Boston now. That said, many of those same insiders are sold that head coach Brad Stevens will figure out a way to keep it going despite talent that still isn't daunting.
What would make this season a success?
Taking another step. Horford's all-purpose presence upgrades a frontcourt that already advanced with Jae Crowder's emergence at small forward. If the backcourt is better, look out. Considering how well Isaiah Thomas and Avery Bradley played last season, asking them just to be as good might be too much. But if Marcus Smart starts to shoot straight, it won't matter if Thomas and Bradley aren't quite as sharp. Still, the 5'9″ Thomas remains the offensive fulcrum, a role in which he'll be tested like never before this season. The last pick in the 2011 draft will find a steady diet of the traps and bigger wing defenders he encountered in last year's playoffs. Now 27, Thomas faces a daunting task to be the top scorer on a title contender, especially a more—not less—efficient one.
Who's the most interesting player on the team?
It'd be great for the NBA if the storied Celtics keep getting better—and if a former nobody such as Crowder keeps being their heart. Acquired in the Rajon Rondo trade from Dallas, Crowder will get to show his defensive tenacity (and underrated offense) against all sorts of top small forwards if the Celtics are playing into June.
7. Detroit Pistons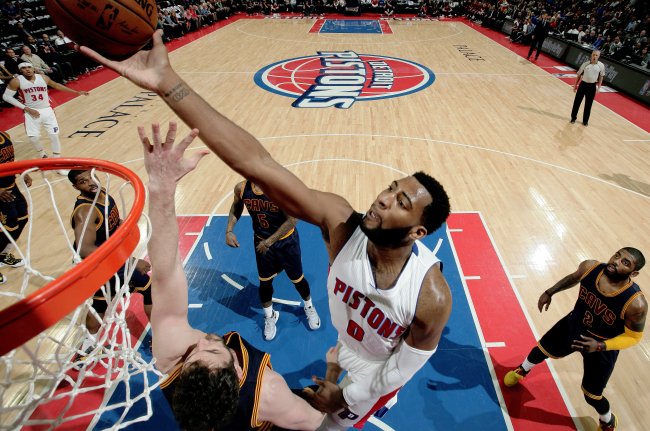 Nathaniel S. Butler/Getty Images
What's going on here?
Continuity can be boring, but it can occasionally sneak up on a league when a team has enough talent to go with it. After making their big move last February to bring in Tobias Harris, Stan Van Gundy's Pistons had a relatively quiet summer following a first-round playoff exit last spring. Detroit is still positioned for a move forward, and it won't necessarily take that much to finish ahead of Boston: The Celtics had 48 victories to the Pistons' 44 a year ago. The 24-year-old Harris will be out to prove that the Magic were wrong to trade him for cap space and playing time for others. If he does, the Pistons won't have anywhere to go but up.
What would make this season a success?
If the Pistons have the sort of season that the Raptors had last year, that would qualify for Detroit basketball fans. It can happen: The roles are delineated clearly—a lot like they were for Van Gundy's East- champion Orlando team of shooters surrounding Dwight Howard—so now it's a matter of the players fulfilling those roles. There's a lot of youth on this roster, and a hard-fought playoff loss to Cleveland could serve to fast-forward the team's maturation. At this point, however, Reggie Jackson is still being counted on to be "the guy." Like James Harden, Jackson wanted more opportunity than Oklahoma City could offer—and he played well last season. Now he has the pressure to be a team leader and crunch-time producer. It's not out of the question.
Who's the most interesting player on the team?
Andre Drummond tweeted last week on National Coffee Day that he has a cup before every game. Does that add to his free-throw jitters? It is so bad now (35.5 percent last season) that Drummond is even trying virtual reality, according to Pistons.com's Keith Langlois, to retrain his brain. For the record, VR is no joke; many NBA teams believe it is ready to make a real difference in training. But Drummond's physical dominance becomes a lot less impressive if he can't escape the free-throw demons that limit him.
6. San Antonio Spurs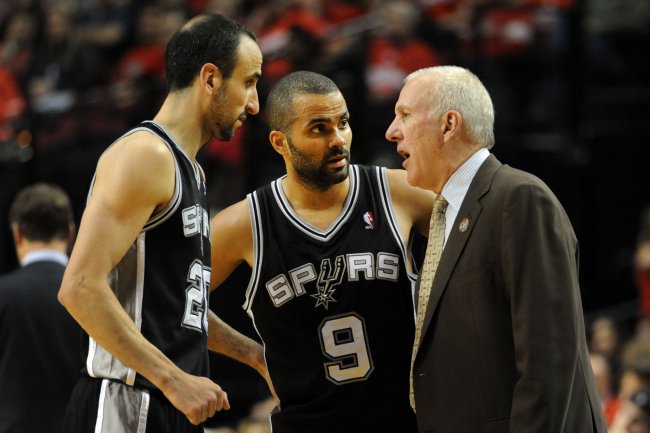 Steve Dykes/Getty Images
What's going on here?
Practically metronomic in their consistent excellence, the Spurs became a lot more interesting with Tim Duncan's decision to retire. It might be blasphemy to pick San Antonio so low given the talent of Kawhi Leonard and LaMarcus Aldridge, but Duncan's value on defense and in the locker room was enormous. This is going to require some adjustment, and it's not clear whether anyone on the perimeter among Tony Parker, Danny Green, Manu Ginobili and Patty Mills is a very good player at this moment in time.
What would make this season a success?
The unique feeling that this is a professional family persisting would be something—and a real credit to head coach Gregg Popovich, Parker and Ginobili as leaders. Being a good defensive team would also be an accomplishment because Leonard can only do so much, and neither Aldridge nor Pau Gasol are aggressive in back-line defense. Another Popovichian route to success would be to tinker and struggle and rest and shake their heads through an inconsistent regular season but figure some stuff out for an exciting playoff run.
Who's the most interesting player on the team?
There was a moment late last season when Popovich noticed Kyle Anderson was not giving a full effort with victory effectively secured and a few minutes to play. Popovich called timeout for the rebuke but then circled back to mimic Anderson's slackish motions on the court. Anderson couldn't help it; he cracked up. For Anderson to be worth both of those schools of teaching on one point indicates how much Popovich thinks the 23-year-old can help the Spurs—especially with handy bench cogs David West and Boris Diaw gone.
5. Memphis Grizzlies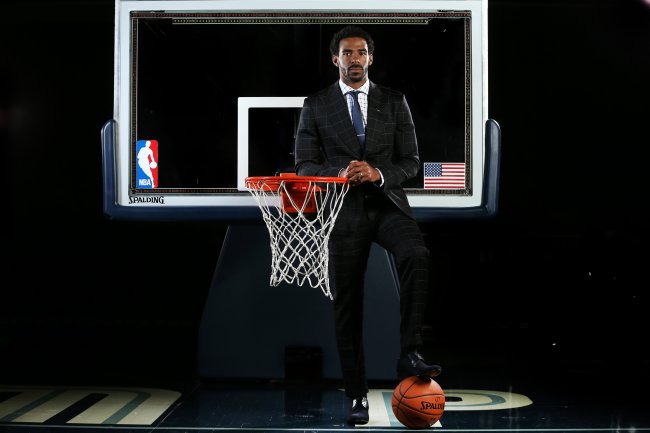 Joe Murphy/Getty Images
What's going on here?
New head coach David Fizdale has been winning over players as a great assistant coach for years, and here is his shot. It's a promising shot as far as rookie-head-coach opportunities go, because there is enough sheer talent on the roster to compete with anyone. Injuries undercut the Grizzlies last season, yet there is also a sense that things have gotten stale in Memphis with this core group. Fizdale will get a lot of Coach of the Year votes if his team stays healthy and he guides them to bring fire and not just stability.
What would make this season a success?
Finding what has been missing in Memphis—the sense that these guys hunger for greatness. Tony Allen's love for defense is the only thing that has resonated in that way on this team, even with how good they've been. But grit 'n' grind can only get a team so far before talented players have to do talented things. Mike Conley just got paid in a way that connotes stardom, so now what? He hasn't convinced the league he has an I-won't-be-denied mentality before, but how will he react to his historic contract? If Conley erases the questions about why he deserved a max deal and Marc Gasol rebounds from his broken foot, this club has another gear to find.
Who's the most interesting player on the team?
Chandler Parsons keeps bouncing around the Southwest Division, and he unites teams everywhere he goes. Guys just love him. And if Parsons' sunny personality and Fizdale's strong leadership both give the Grizzlies a boost this season, there could be a lot of joy in Memphis. Parsons' rebuilt knee has to hold up, but he will get plenty of open shots and opportunities to impact the Grizzlies at this critical point in their history.
4. Utah Jazz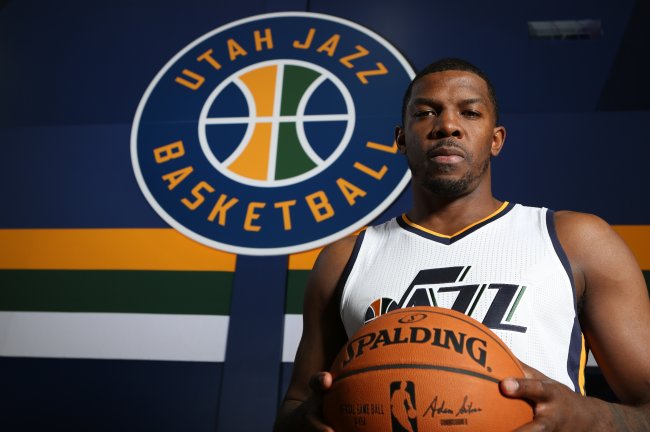 Melissa Majchrzak/Getty Images
What's going on here?
This group is going to pile up a ton of regular-season victories with its defense, depth and home-court advantage. Less clear is whether the Jazz are ready to be special as opposed to good. Part of that will be how much influence veterans George Hill, Joe Johnson and Boris Diaw offer, because all three are well-respected around the league. Their arrival changes expectations for Utah: It signals a belief that the time is finally now for Gordon Hayward, Derrick Favors, Rodney Hood and Rudy Gobert to stop toying with earning a playoff berth and finally take a step into the NBA's contending class.
What would make this season a success?
Capitalizing on their potential. Two of Utah's first six games are against San Antonio, giving them a perfect opportunity to demonstrate they have surpassed the Spurs. The seventh game starts a five-game Eastern trip, which will be another proving ground. If the Jazz fare well early and build up confidence to go with Quin Snyder's outstanding defense, there's no reason why Utah can't be among the league's best teams from start to finish.
Who's the most interesting player on the team?
Dante Exum was a young man of mystery before the 2014 draft, and he still is. He missed all of last season with a torn ACL, and now he's back…at age 21. He's stronger, but he also needs to shoot better and show he learned nuances of the pro game in his year of watching. The guys picked ahead of him in the draft—Andrew Wiggins, Jabari Parker, Joel Embiid, Aaron Gordon—have been largely inconsistent as well (when healthy). But with a supporting cast as good, if not better, than his draftmates, it should surprise no one if Exum is the one contributing (at the very least, great defense) in meaningful playoff games eight months from now.
3. Los Angeles Clippers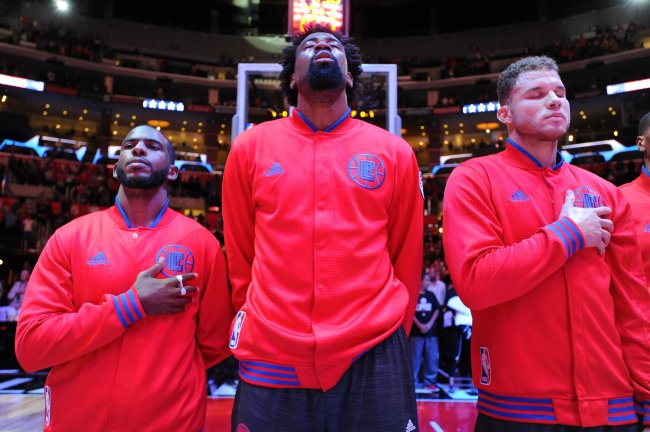 Andrew D. Bernstein/Getty Images
What's going on here?
The world has tired of the Clippers being the team in waiting, but it is not over for them. The threat of DeAndre Jordan leaving last summer didn't prompt them to dominate, but the contracts of Chris Paul and Blake Griffin potentially expiring is another deadline. Griffin is going to have a monster season after how disappointing the 2015-16 campaign was for him, and Jordan could be emboldened by his All-NBA first-team selection and Olympic gold success. Maybe the two of them forcing Doc Rivers to be less CP3-centric is just what this team needs to find a new stride.
What would make this season a success?
If the Clippers emerge as Golden State's clear rival in the Western Conference, that would count for something, and it could perhaps convince their stars to stay. A Western Finals appearance would legitimize the franchise further and indicate there is a good reason to keep this group together.
Who's the most interesting player on the team?
The right answer is probably Griffin, because he's a multilayered, complex individual who might still claim a place alongside LeBron James and Durant as do-everything forces if he could have a defensive breakthrough. But Austin Rivers, who has progressed from almost embarrassing when first brought in to play for his father to maybe the starting small forward this season, could put together a fascinating season. Rivers' self-belief is so strong—and Doc's desire to see him flourish obviously even stronger—that it is possible that Austin could provide a spark of determination the team has lacked in the past.
2. Cleveland Cavaliers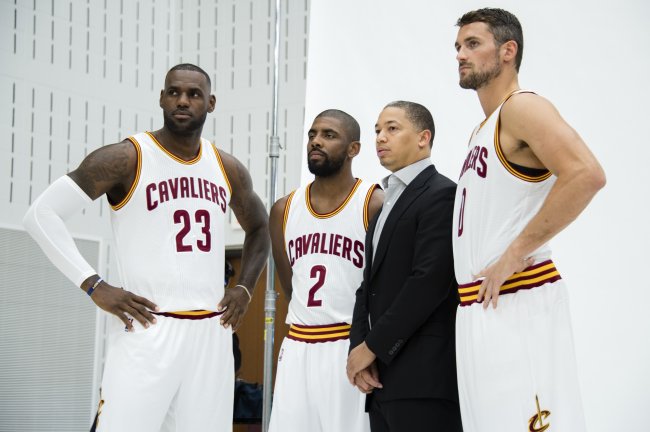 Jason Miller/Getty Images
What's going on here?
The amazing comeback to finish the 2016 NBA Finals made history for Northeast Ohio, and it's going to be hard to bring anything close to that intensity in this defend-the-crown season. However, the Cavs have such a special one-two punch in James and Kyrie Irving that it's hard to see them sinking too much in the standings. Given Irving's youth at 24 and clear will to build his own legend, he logically should do much more and James much less in the regular season. But Irving had an awfully long year (plus Olympics) after returning from his knee issues. How much is in his tank to push the team forward while James saves himself for the playoffs?
What would make this season a success?
If you're the champ, nothing but a repeat will do. If anyone else in the East seemed formidable, it is logical to think a title hangover might prevent the Cavaliers from even making it back to the NBA Finals. Everyone on this largely intact team showing the maturity to be professional about marking off regular-season victories in businesslike fashion would be impressive. Bear in mind, however, this is an inexperienced head coach (Tyronn Lue) leading a supporting cast with members such as Kevin Love and J.R. Smith (assuming he re-signs) who haven't been totally focused in the past. Still, the Cavs hold the NBA's ultimate trump card in James
Who's the most interesting player on the team?
Tristan Thompson is the one guy from whom the Cavaliers should demand more this season. James and Irving do so much already, and Thompson should still be on the rise at age 25. He logged 32.4 minutes per NBA Finals game, posting his usual big rebounding numbers but also showing a better feel for the game than ever. If Thompson becomes a guy the Cavs never want to take off the floor, then Cleveland could be even better this season.
1. Golden State Warriors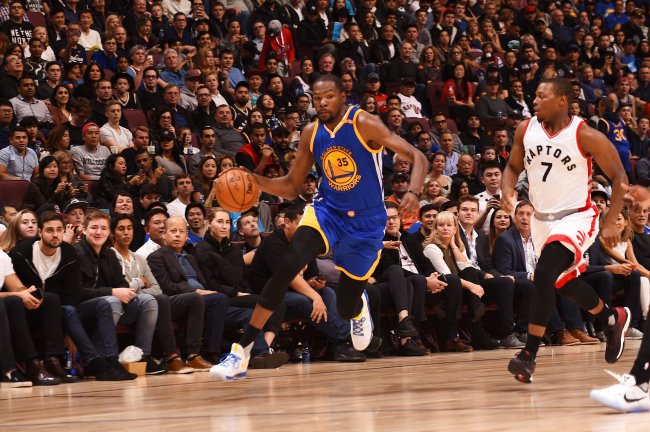 Noah Graham/Getty Images
What's going on here?
So…Durant, Curry, Draymond Green and Klay Thompson are four of the best players in the sport. They are also mature guys who understand the greater goals they're pursuing. That is pretty much an ideal situation. There is no need to chase regular-season records anymore, which leaves only two real questions:
1. How will Durant and his new teammates coexist on the court?
2. Can the Warriors keep enough gas in the tank to complete the playoff journey?
To that end, the Warriors will be trying to take more of a cruise-control mentality to build toward the playoffs while remaining sharp enough to dial up their play in the spring.
What would make this season a success?
However it comes—a perfect 16-0 playoff record to make new history or just sloppily scraping by some overmatched East team that upset Cleveland—the NBA title will be deeply sweet after the 2016 collapse. Curry staying dominant in his own way, even with fewer opportunities, for a third consecutive season would also be something to celebrate, as would good health for Steve Kerr after his struggles post-spinal surgery last season.
Who's the most interesting player on the team?
Green might be the most interesting player in the league. His basketball instincts are a joy to watch…when they aren't shrouded by his unsportsmanlike conduct. He is a natural leader with an amazing feel for what to give his team…except when he's embarrassing his team. Green isn't about to apologize to anyone for who he is because he really likes himself. That much we know. Yet we shall see what new layers to a fascinating personality are revealed, because there will undoubtedly be some surprises.
Kevin Ding is an NBA senior writer for Bleacher Report. Follow him on Twitter: @KevinDing.
Source:
http://bleacherreport.com/articles/2666884-nba-tiers-of-contention-teams-with-a-chance-to-win-the-crown-in-2016-17